Practical information
Here you'll find all the practical information you need to prepare your visit to the Locmariaquer megalith site...

September 5 to 30
10am - 12:30pm and 2pm - 5:15pm
October 1 to March 31
Closed on Mondays
10am - 12:30pm and 2pm - 5:15pm
April 1st to 30th
10h - 12h30 and 14h - 17h15
May 2 to June 30
10h - 18h
July 1 to September 4
10am - 7pm
Please note: last access to monuments 30 minutes before closing time.
Closed on January 1, May 1 and December 25.
The ticket gives you access to the entire monument.
For individuals

Individual ticket

6 €

Special rate (partnerships)

5 €

Megaliths Pass (valid for 2 people)
5 partner sites: Site des mégalithes de Locmariaquer, Alignements de Carnac, , ,
CEZAM card
VMF Patrimoine- Association Vieilles Maisons Françaises card
Société des Amis du Louvre card
Entrez c'est ouvert coupon
Brittany Ferries ticket
Vedettes Angelus ticket
SNCF-TGV-INOUI card
Gîtes de France - Bretagne card, digital card and key ring


Free

Under 18s (families and school groups excluded)
18-25 years (European Union nationals and regular non-European residents in France)
Disabled person and accompanying adult
Jobseekers and recipients of Minima sociaux benefits (on presentation of a certificate less than 6 months old)
Education pass (valid and with photo)
Passion monuments card
Center des Monuments Nationaux card and one accompanying adult
Ministère de la Culture card and one accompanying adult
Morbihan Tourisme card and one accompanying adult
The first Sunday from November to March and during the European Heritage Days
For groups

Group rate

5 €

From 20 paying adults
Any person coming with a tourism professional, with no minimum number of visitors.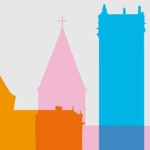 Site
Are you a heritage lover? For 1 year, discover more than 90 monuments all over France!
Tour tools
Tour documents

available in 8 languages (French, Breton, English, German, Italian, Spanish, Dutch and Czech).
Access to video room with headphones for translation into English, German and Spanish.
cash
credit cards
check
Culture check
chèques-vacances (ANCV)
chèque Lire (only in stores)
Locmariaquer megalith site
Route de Kerlogonan
56740 Locmariaquer
Tel. : 00 33 (0)2 97 57 37 59
BY CAR
Access via the D781, then follow signs for "Site des mégalithes" or "Table des Marchands".
(before entering Locmariaquer, take the road on your right towards the sports ground, then park on your left).
BY TRAIN
Stop at Vannes or Auray station (nearest)
Auray: 17 km / Vannes: 30 km
Information and reservations: 08 36 35 35 35
car, carpooling, or cab to Locmariaquer
Ti BUS for July-August
Consult timetables
TAXI
Mr LOFFICIAL METAIREAU- 02 97 57 31 31 / 06 03 53 67 80
CARNAC PRESTIGE - 02 97 57 31 17 / 06 10 02 72 18
BY PLANE
Lorient/Lann Bihoué Airport - 70 Km from Locmariaquer 02 97 87 21 50
Aérodrôme Meucon - 45 Km from Locmariaquer 02 97 60 78 79

Services and visiting conditions
Pets are not allowed on site (except guide and assistance dogs), even in a carrier bag.
No smoking, vaping or eating on site
No luggage storage
Bookshop
Sanitary facilities with changing table
Dress appropriately for the weather
Limited access to the dolmen
No climbing on the monuments
Benches on site and canes available at reception
Non-professional photography permitted on site
Drone flights (non-professional) not permitted on the site